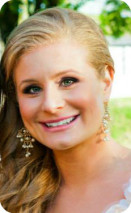 As the founder of Speak Your Voice, Cara Stein dedicates her passion toward enhancing the lives of individuals with communication disorders.  Cara is a licensed speech-language pathologist who specializes in the diagnosis and treatment of speech, language, and cognitive disorders across the lifespan. Cara is trained in PROMPT and PECS.
Cara graduated from the Richard Stockton College of New Jersey on an academic scholarship with a Bachelor of Arts in Speech Language Pathology and Audiology.  She went on to earn her Master of Arts in Speech Language Pathology from St. John's University in New York. She is dually licensed in New Jersey and New York, and has earned her Certificate of Clinical Competence from the American Speech and Hearing Association (ASHA).  Cara has also earned ASHA's Award for Continuing Education.
Cara has a strong reputation in the community for service, experience, and volunteerism. Her wide range of experience is across various settings, including school-based treatment, private practice, and in supervisory university settings. Cara is a Clinical Site Visitor for Seton Hall University as well as a Clinical Educator/Supervisor for various universities at the graduate level. She provides consultations, workshops, and seminars to teachers, parents, professionals, and community organizations. Cara often works in conjunction with other professionals, such as physicians, school-based therapists, artists, occupational therapists, and physical therapists, to help clients achieve their communication potential.